Congratulations, Hon. Gregory J. Strasser!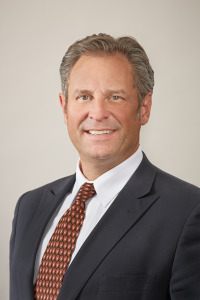 On July 1st, 2016, Governor Scott Walker appointed Gregory J. Strasser to fill the Branch IV vacancy in Marathon County. Although Mr. Strasser will no longer be an attorney with Strasser & Yde, S.C., we wish him the very best moving forward and are confident he will be an exemplary circuit court judge. Due to his departure, Attorneys Matthew Yde, Justin Bates, and Gail Voss are prepared to handle all pending legal issues Mr. Strasser was dealing with in addition to your new legal concerns.
—

Welcome to the home of the Law Firm of Strasser & Yde, S.C. Our firm is located in Wausau, Wisconsin. Strasser & Yde, S.C. is a full service civil law and litigation law firm. Our firm represents a variety of clients, large and small, concerning a wide range of civil law matters including employment law, business law/disputes, insurance law, commercial law, workers' compensation, personal injury, family law, administrative proceedings and alternative dispute resolution.
Since 1997, our firm has worked to build a reputation for hard work, reliability and effective legal representation. With that, we believe we have earned the respect of judges and attorneys in our legal community. We have made it our firm's hallmark to provide the same high level of skill and experience to each client and each case. Contact us to set up a consultation and see if you can benefit from the advantage that comes from having the Law Firm of Strasser & Yde, S.C. on your side. Call us at (715) 845-7800 or 1-800-414-4401.