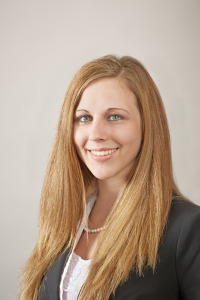 Jackie Mattmiller (Mengel)
Jackie Mattmiller is a legal assistant at Strasser & Yde for Justin Bates, working in the areas of banking and liquidation/asset recovery, business law, and commercial litigation. She joined the firm in September 2012. Jackie graduated from Antigo High School in 2010 and earned her Associated Degree in Paralegal in July 2012. She is the Secretary of WALP, the state Chapter of NALS.  You can reach Jackie via email at jmengel@strasserandyde.com or by phone at 715-845-7800 x. 27.   

(image coming soon)
Megan Thiel is the Administrative Assistant for Strasser & Yde. She joined the firm in July of 2015. She graduated from D.C. Everest Senior High School and later attended Northcentral Technical College for Business Administrative degree. Megan enjoys riding her horse and kayaking in her free time. She looks forward to making important contributions as a legal secretary.
(image coming soon)
Janet Anderson is a legal assistant at Strasser & Yde, S.C. for Greg Strasser, helping with insurance defense, business and corporate litigation, real estate transactions, mediation, and municipal law. She recently joined the law firm in 2015 after relocating from Mankato, Minnesota. Janet brings with her over 15 years of legal experience.